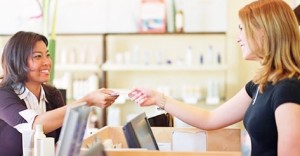 If your financial future has not always been what you have dreamt about, it's not too late to turn things around. You've already made the first step. You are dreaming of a good business that will help your financial status and secure your future.
Even if you have started this next leg of life with a bad credit merchant account, it only means you are a fighter and you aren't going down. Dream big and learn from your mistakes.
It can end
Now that you are doing all the right things….. Try one more. Find all the people you owe money to and track them down. Get payment arrangements made and take the time every month to pay them
Hit your credit report
Get a copy of your credit report and begin the search. Be diligent and find each and every one of those bills hanging on. Put in a request to see if any of them are incorrect, or not showing any payments. They love to destroy a person's reputation, but they do not like getting it clean. So, having said that, get it cleaned up and keep it as clean as you possibly can.
Do tell
If you have had a medical issue, be sure to state that when you are signing up with your merchant servicer; the more truthful you are the better things will go.
If you have had an accident and it ruined your credit, then tell them that as well. As with all accidents you will have the paper trail to prove this, and it will help you in the long run. It takes time to heal from things like this, and bills don't always get paid during such a time. So, take a moment, as well as big breath, and tell them what happened.
It's not a disease
Bad credit is very curable. They can't take your birthday away and it only takes moments to make a call and get things repaired. Do not avoid it; you have started a new business and you have to do this. Procrastination equals one thing; a dead business on the sales block. That's not something you want! You just started this whole new thing. So, kill the procrastinator portion of you and forge ahead. You have a whole new exciting portion of your life waiting for you. Dive in and win the battle of bad credit.
Merchant accounts
Having said all of the above, the merchant servicer is waiting for you. They have programs designed to help those with bad credit. Speak with a representative and find out what they can do for you and your situation. Most have a 'live chat' so you can talk with one right now. Ask those questions that have been plaguing you. Find the answers to all that has troubled you. Search for the right percentage rate as well as the per transaction fees. Figure out whether you will have a monthly fee or a setup fee.
Good luck and don't forget to not procrastinate.