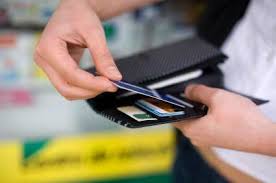 U.S. consumer credit experienced a huge surge in April. The growth in card debt is rising at the fastest pace since November 2001. During that period, consumer were encouraged to spend to bolster the economy after the tragic events of the September 11 terrorist attacks.
In an article by Reuters, it was reported that, according to the Federal Reserve, the total consumer credit increased by $26.8 billion to the amount of 3.18 trillion in April. This increase in credit card use is viewed as a potentially positive sign for consumer spending. It is also encouraging for the economy, since it suggests that consumer are confident enough to increase their purchasing through borrowing.
On the other hand, the increase in consumer credit also comes as a bit of a surprise. During the recession, credit card use decreased rapidly. Due to the loss of jobs, millions of Americans were worried about lowering their debt. Credit cards began to bound back in 2011.
For the most part, revolving credit measures credit-card use. The amount of revolving credit has jumped by $8.8 billion. Americans have not added that high amount of revolving credit since November of 2007.
In addition, non-revolving credit rose $18.0 billion in April. Non-revolving credit includes student and auto loans. With an increase of 8.2 percent in the student and auto loan category, this large increase has triggered concerns.
According to Miami Herald, "A separate quarterly report on consumer credit from the Federal Reserve Bank of New York shows that student loans have been the biggest driver of consumer borrowing since the recession ended in June 2009."
In comparison to the pace of credit card borrowing, this category has increased four times as fast. The main concern is the impact it will have on young people who are working hard to begin their careers; they will being starting families with an enormous amount of debt.
Deputy Treasury Secretary Sarah Bloom Raskin, has made it her mission to address the issue of student debt. According to Miami Herald, she is concerned that student loan debt levels will threaten economic activity in other areas.
To learn more about High Risk Credit Card Processing, click on the button below.