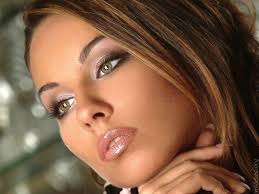 Last month many "adult" services, including porn and internet dating websites too to social media to rant about Chase bank. They claim that Chase closed their accounts without any notice. Sadly, this is a common even for merchants in adult-centered industries. Many banks believe that these businesses bring an increased fraud risk and are a danger.
While adult-centered merchants are considered to be "high risk", they are not the only industry in this category. Car dealerships, e-cig shops, and collections agencies are all considered "high risk", and yet Chase is not rushing to close their accounts. Among those who also say they have received the infamous form letter were Teagan Presley, a renowned ex-porn star-cum-stripper, and her husband, porn director Josh Lehman. Presley, who has 188,000-plus Twitter followers, shot back at the bank via social media in a series of tweets, one which read "Thanks you Chase for closing my personal account I've had since I was 18 years old. I was with Washington Mutual before you bought them out". Ms. Presley is not the only one affected; in fact, Chase claims they are not sure how many personal accounts were closed.
Luckily, for the industry, adult merchant account providers are available to do business with. These merchant account providers help with everything from marketing to credit card transactions. While not every merchant account provider will work with adult-centered services, those who specialize in "high risk" accounts will. "High risk" merchant account processors are used to dealing with businesses that have a high volume of transactions in a short period of time, such as an adult website would. These merchant account providers will not hesitate to help you and your business, regardless if it is an adult dating site or a porn-centered website.
Many financial institutions, including Chase bank, are randomly closing accounts that belong to porn actors and their businesses. While a bank can close any account at any time if they deem it to have fraudulent activity happening, many of these closures were of personal accounts. Business should not fear, as there are merchant account processors available to manage their adult-centered merchant accounts.