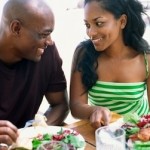 Having a merchant account to accept credit cards and high risk payment alternatives such as electronic checks is vital to the success of any business and if your business operates within a high-risk industry like online dating industry, chances are that you are finding it impossible to find an acquiring bank or a credit card processor who would approve your merchant account.
Banks think that online dating merchants are a high risk proposition and find various types of adult business models unappealing. The issue is with most online dating merchants relying on annual payments and not so much the amount of transaction. If a merchant sells annual subscriptions and goes out of business in six months, the merchant account provider has six months worth of financial liability and the problem only worsens if 100% of the business is based on annual memberships or subscriptions increasing the risk of financial failure exits. Excessive chargebacks can also be one of the biggest problems for online dating services since you may be in danger of having your merchant account terminated if the chargeback ratios are too high.
If you own an online dating service, it's recommended that you a choose a third party merchant account provider who will accept your business with its risks. Providers are always in strong competition with one another offering you solutions that work in favour of high risk businesses that are often associated with an excessive amount of chargebacks, frauds, refunds, high loss ratios and a likelihood of disappearing overnight. Even if you are a new merchant, have had problems with your previous credit history and payment processing or post lower sales volumes, a merchant account provider can set you up with a high risk merchant account to get your business processing.
Since online dating business algorithms are based on high volumes of profiles, it is best to partner with providers who offer a full range of payment services from banking to credit card processing and open multiple accounts to avoid reaching volume caps if necessary. Although still higher than a standard account to offset the risk involved, merchant account providers offer rates that tend to be lower than a bank offering and offer highly beneficial services that include risk mitigation procedures and help protect your business against excessive or fraudulent chargebacks.
You may either set up a high risk merchant account with a domestic provider or go for an offshore merchant account provider within a tax-free jurisdiction, who do not demand high initials costs, do not close accounts when they see the customers business growing and are much feasible for adult dating merchant accounts. It is important to process high risk payment alternatives such as electronic checks and international bank transfer to add extra business to your bottom line since many people outside of US do not use credit cards the way Americans do. It is also significant to understand various monthly minimums and maintenance fees associated with setting up an adult dating merchant account and opt for the one with the best solutions so you save money on payment processing and focus more on your business to make higher profits.