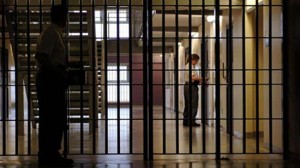 Embezzlement scams are nothing new to businesses, and it is a sigh of relief when the scammer is caught. A Michigan woman was caught and prosecuted, but not after nearly 1 million dollars of her employers woman had been embezzled. This case helps raise the notion that collection agencies needs to have secure and loyal merchant service providers, in case of this happening to them.
The woman, Elizabeth Stevens, was sentenced to one year and prison and ordered to pay restitution on January 21st for her part in a collection agency embezzlement swindle. Her former employer, Mid-Michigan Collection Bureau, was ordered by the court to take out a life insurance policy on Stevens and Stevens' husband for $200,000. The company would pay the premiums and be the beneficiary.
While this is a tragedy for the company and those who suffered from this theft, there is a lesson to be learned for all who have collection agency merchant accounts. While fraud can happen to any type of business, it is especially dangerous when it happens to business such as creditors, who are in the "high risk" category for merchant services. These companies need a merchant service provider that will stand by them, regardless of what happens in their business. "High risk" does not necessarily mean that something bad has happened, or that it will happen, it just means that these companies are at a higher risk for legal issues and business closures than other businesses. Besides collection agencies, other "high risk" business can include adult film companies, business headquartered in areas prone to terrorism, and casinos.
There is no harm in having a "high risk" business; in fact, if one is operated well it can greatly benefit you and your employees. To help, you need to locate the best possible merchant account company for "high risk" businesses. By comparing companies and consulting with other "high risk" business owners in your area, you are sure to find great leads on merchant service providers for your business.
Need a collection agency merchant account?