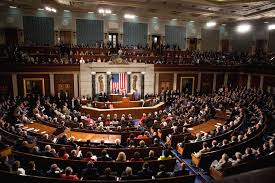 Congress has finally admitted that they need to act about the issues involving data theft. From last year's Target/Neiman Marcus data theft to June 2014's PF Chang's data theft, there is a massive need for data security reform. However, while Congress is "interested", the card companies already have a fix.
Data theft can occur in many ways. The "old fashioned" method of sticky tape on ATM machines is still used by some, however newer data thieves are more brazen and more tech savvy. With the Target data breach, a foreign hacker managed to hack into terminals via a computer virus. Unlike most viruses which are detected, hacking viruses are so advanced that typical computer security and firewall features tend to let them slip by. Thankfully, there is a solution. Chip and PIN cards are set to roll out between 2014 and October 2015. This type of card uses a PIN number instead of a signature to make a purchase. While some consumers and merchants will hate the change, these cards have much lower rates of data theft, versus the current signature cards.
These card changes mean big changes for your business. Your merchant account provider should already be informing you of these upcoming changes. If not, you need to consider a new merchant account provider. One of the best for high risk merchants is highrisk-merchantaccount.com. Highrisk-merchantaccount.com, or HRG, is a high risk merchant account provider. We aim to help make your card processing easy and safe. For the majority of merchant account providers, high risk merchants typically fall of the bottom of the list when it comes to software upgrades. Not with HRG. We specialize in high risk accounts, therefore you are always offered the top of the line security, software, and terminals.
Congress has finally decided that it's time to address data security. This comes at a time when chip and PIN cards are about to roll out. These cards offer top-notch security for debit and credit card users. While your merchant account provider should be gearing up, however, if they are not, you need to consider changing to a merchant account processor who is ready.  That merchant account processor is HRG, and we are here to help you.
For more information and to set up a merchant account, click the button below and fill out the form