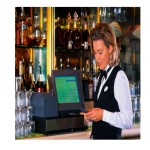 Any merchant account is a risk. Most are not done with a handshake, and instead, the information is done over the internet. Instead of an office with a secretary, the papers are signed with a virtual signature. The speed at which you can get a merchant account is less than forty eight hours.
But, if you are a legitimate business looking for a high risk merchant account, this is the way to do it. Prosper your information to merchant servicers. Look and look, before you sign on the dotted line. Make sure the servicer is right for you.
Volume
If you have a business that increases and increases, you are likely to get fees that smaller businesses don't get. The sheer amount of your volume will help the servicer determine whether you are a legitimate business or a fraudulent group of thieves.
It absolutely does not help you….. the real business person. They are only trying to weed out the bad apples. Most thieves won't like their money being sequestered into high rates or reserve accounts.
Make sure that you keep in contact with your merchant servicer and work out the kinks as you go through your volume increase. Make sure your bottom line is indeed what you read on your account. It's very hard to change things, when it's in a contract.
High Risk
Undoubtedly, when you bring in the volume and your business continues to grow, you may fall into a high risk pool. Don't fret over this. Most of our everyday activities fall into the high risk pool. Things like the airlines, movie tickets, or even real estate. Their sheer volume and charge backs, have them placed in the same arena as the adult websites.
So, watch your charge backs, and keep on top of your account and the volume. This will help you stay on top of the charges that you will incur and insure that you are informed about what you are paying for.
Thousands to choose from
To go shopping for an account is a task that will take some time. Don't under due this part of your business. You are on the lookout for something reasonable and acceptable; something that will adjust as you grow. Something that will take more than just a cash reserve account if you don't to do that.
You quite literally have thousands to choose from and it is daunting at best. Finding someone legitimate that will take care of you and your business, is daunting and difficult to find.
Start with what you know. Find that familiar name that you can work with, or even better, go to your local banking institution and see who they recommend. There really is no sense in starting your business off on the wrong foot. After all, you are starting this business to support you, and maybe your family. Don't take the wrong step to something that can absolutely be the best idea you have ever had. Best of luck in your decision.