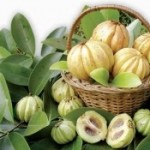 What is Garcinia Cambogia?
Garcinia Cambogia Extract (GCE) is a supplement that comes from the rind of the Garcinia Cambogia fruit (more widely known as a tamarind). It's recent popularity can be ascribed to Dr. Julie Chen, a well-respected specialist dealing in health and wellness, and to Dr. Oz who called it 'The Holy Grail for Weight Loss' after being intrigued by Dr. Chen's findings on how safe the extract is. The positive effects of GCE have been attributed to its compound called Hydroxycitric Acid (HCA) and it mainly works as a dual action fat buster that suppresses appetite and prevents fat from being made. GCE is said to reduce body weight, prevent visceral fat accumulation, lower critical factors such as LDL cholesterol (bad cholesterol) and increase the levels of HDL cholesterol (good cholesterol) and serotonin (strong benefits on Depression, migraine and insomnia).
Acquiring a merchant account for Garcinia Cambogia:
Garcinia Cambogia is essentially a diet supplement and diet programs are generally classified as high risk because of higher customer complaints and chargeback rates as an excessive number of cardholders claim they did not get what they paid for and charge the transaction back. Most acquiring banks shy from providing high risk business with merchant accounts so it becomes difficult to acquire an affordable weight loss merchant account. Additionally, even if they approve the account, their fees and rates tend to be excessive so it's recommended that businesses approach a third party merchant account provider who offers solutions in high risk integrated packages that fit your company requirements.
There is no shortage of providers who specialize in the diet industry and who understand that there are chargebacks and disputes in the field. Partnering with providers who have had an experience with weight loss merchant accounts will further make the account secure and effective, allowing you to minimize fraud, reduce your chargebacks and increase your profits considerably. Some of these providers even offer customer dispute resolution remedies in addition to helping you obtain a high risk merchant account, as an integral part of their services. Moreover, their rates tend to be lower than a bank offering, although still higher than a standard account to offset the risk involved. It's also important to keep an eye out for the various fees you are charged by the provider, especially the two types of fees that make up the majority of the cost – a transaction fee or an authorization fee and a discount rate. Watch out for some other fees such as monthly maintenance fees, statement fees, chargeback fees and monthly minimums.
Without having a credit card payment option, you are simply going to lose a significant number of your credit card holding customers so once you have selected your provider, it is important that you disclose as much as possible and provide as much detail about your business in order to ensure that you have a legitimate business and get approved faster.  Provide all documents pertaining to the safety of your product, including safety certificates, business licenses, and supplier agreements. Most risk mismanagement departments also review your website and evaluate sample products before you can start processing payments.
By adding alternative high risk payment options such as electronic checks and international bank transfers to your high risk merchant account, you don't unnecessarily lose sales to your competitors and limit profits, but increase sales by capturing orders from buyers who do not have to or prefer not to use a card when purchasing online. Also when a card is declined, offering another high risk payment option can more often than not, save the sale.
Businesses that supply dietary supplements often rely on a high-volume sale and many times banks shut down high risk businesses if they seem to have suspicious high volume sales, which in turn leads to the shutting down of many merchant accounts so request your provider to offer you a payment gateway solution that can handle large volumes of sales to avoid reaching volume caps.
Select your partner with caution and negotiate your fee and every line of your contract with the provider so you save money, get your account approved right away and get your business on track to immediately process payments and start making profits. Don't get discouraged or assume that just because you are a classified as a high risk business by acquiring banks, you cannot obtain an affordable merchant account. Once your account is set up, you will have fewer restrictions with lower cost and higher profit.