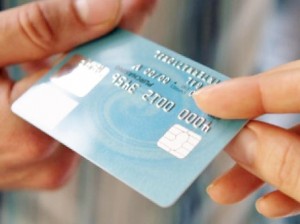 The economy is seeing signs of improvement and this is positive for businesses all around the world. It means more money spent on items by consumers and this is positive. However, with the increase in the ability to purchase items online, this means the use of paying by cash is no longer the top option in paying for these goods and services.
When the economic downturn happened, it had a knock-on effect on obtaining credit. The rules and the regulations tightened, subprime leading should not occur, the risk is too great. However, the future is looking brighter in terms of the economic outlook and this has led to an increase in the amount of credit card applications and loans, which are from the population that has a poorer credit rating. This means there is more risk involved for the credit companies and the businesses that offer products and services.
Not only are there more risky personal circumstances for credit, businesses too are finding it more difficult to get credit, but often this is the only way forward.
There are banks and merchant companies that will allow a high-risk merchant account to open pay higher rates of interest and fees, this is to cover the costs if their clients default owing money.
There are differences in businesses which demand a higher rate of risk than others; those businesses that operate online, no face-to-face contact with customers are higher risk. However, other areas of consideration that will affect a business and determine if they fit the high-risk category,  including the business location; if they have high overseas trading and are subject to a high percentage of chargebacks, this is when a customer queries a charge on their card, from a company.
What will happen is the businesses will suffer if consumers with poor credit ratings, who are able to apply for more credit than they can afford, resulting in a downturn in the economy. However, at present businesses welcome the extra income and growth that credit allows, thanks to a high risk merchant account available from The High Risk Guys.
Contact us today!