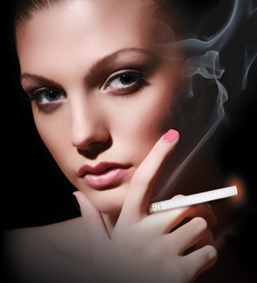 Online electronic cigarette retailers are one of the fastest growing online industries that involve hundreds of online resellers. Even though, there is high demand for e-cigs due to more awareness and better quality of products, the legal issues related to the electronic cigarette industry makes it hard for online sellers to find a merchant account.
Most of the merchant account providers categorize e-cig websites under high risk business due to legal issues involved. Many of the credit card processing companies stopped their services to e-cig industry due to the following reasons
Issues and lack of clarity about legality
Lack of clarity about the safety of the product
In fear of increased regulations against the industry
High potential of chargebacks among e-cig consumers
Because of these reasons, merchant accounts are provided under high risk category to e-cig websites. Even though, electronic cigarette merchant accounts are becoming more accessible now, you'll find that the rates are a little higher than low risk merchant accounts. If you are looking for a good option for your e-cig website, you need to explore a number of options to find the perfect one that works for you, as different merchant account providers offer different terms under high risk merchant accounts.
You may find variation in rates, terms and conditions, and set up fees. Some of the e-cig merchant account providers like highrisk-merchantaccount.com don't ask for any set up fees at all. The site is sister company of HighRiskGuys that provides specialized financial services to a number of high risk businesses including the electronic cigarette industry. They offer mobile, face-to-face and online payment solutions to merchants dealing in e-cig niche. The solutions are not only limited to electronic cigarette merchants, but the same solutions apply to e-juice, e-liquids and vaporizers merchants just to name a few.
Their fees are less than 3.49% with no reserve, which means that the merchant can have 100% of their deposits after the processing fee is charged. The financial services provided by The High Risk Guys are one of the most affordable for e-cigs merchants in the entire industry. Their smart solution can integrate with any available shopping cart and they allow merchants to choose from the variety of secure payment gateways. They provide customized electronic cigarette merchant accounts that are tailored according to the need and comfort of each e-cig merchant.
If you are an e-cig merchant you can visit their website and talk to their customer support staff, who are friendly and efficient when it comes to knowledge of legality and other issues related to the e-cig niche. They can not only guide you about their different solutions, but can also provide you with useful information that can help your business in meeting its financial goals. The merchant account provider is also recognized by the Better Business Bureau (BBB) as an established merchant account provider with an A+ rating.  What are you waiting for? Click below to get started today!