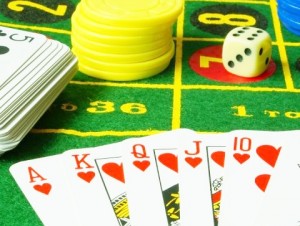 Hello New Jersey! Atlantic City and the rest of your state just went live with money money money!!! And fun fun fun!!! Now your favorite gambling spot is live on the internet for you to enjoy. Don't forget to save your best bud a seat to play with you. In the privacy of your own computer, you can jump up and down and have loads of fun while playing for real money.
If you are a merchant needing to start your gambling online, stop right here. This is the spot to explore and take in more information. Your casino merchant account can be started with one step. Just fill out the online application and in as little as twenty four hours you are in business. There are a few other things to do, but basically that is it.
Your Virtual Terminal
By getting a merchant account, you are subject to some wonderful programming that protects your transactions from thieves. With Virtual Terminal, or the button your customers push, you have a safety net for them.
After your account is open, the virtual terminal is given to you to load onto your site. You place it for your customers to push when they are ready to purchase a certain portion of the site to gamble on. It launches them into the encrypted gateway that sends their electronic signature through portal safely and in seconds. Their debit and credit card transactions are sped along the virtual highway to process from their bank.
As soon as their passcode is inserted the transaction is complete and they are verified by the gateway as the card holder….. or not. Upon completion your money is deposited into your account that you can access twenty four hours a day any day of the week.
A few things
As a new account owner, all merchant account owners will go through a trial period. Depending on the type of business you have, your trial period will generally be three to six months. Some are as long as a year.
You will be subject to
While in the trial period, you are proving that you are a wonderful business owner and you do things correctly and legally. But, you have to prove it to these servicers. So, for that time period, an Escrow account will be set up, and you will have 1% to 9% taken out of your daily sales. It is only for any chargebacks that you may have. Also known as refunds, the money is placed there in case you mess up and can't pay for the refund. After your time is over, the money is deposited into your account in full.
So don't forget
What fun gambling can be with friends and neighbors from your own home. And take the time to share the information that merchant accounts are safe for the gambling establishments that just got the thumbs up in New Jersey. Have a blast and don't forget to have fun.