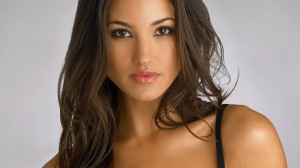 While escort services are legal, they get a bad rap. Many banks and loan offices will not deal with these businesses, and it can be a pain to find a merchant account processor service, as well. However, if you know where to look you will be able to find a great merchant account processor with great rates and customer service, as well.
The adult entertainment and escort industry's expansion into the online marketplace has made adult and escort merchant accounts essential for online adult entertainment vendors. Within the credit card processing industry, however, adult merchant accounts are generally classified as "high risk" merchant accounts, and many merchant account providers will therefore refuse to offer credit card processing for adult entertainment and escort websites. The reasoning behind this varies. While any type of online business runs the risk of fraud, processors tend to worry that adult entertainment merchants in general may be fronts for illegal activity.
Now, while these companies maybe at a slightly higher risk for fraud than say, a children's clothing website, adult entertainment and escort merchant websites are targeted repeatedly, even though they are perfectly legal to operate. However, there are merchant service providers who cater to those in the high risk category, such as us, at highrisk-merchantaccount.com. We specialize in high risk businesses, including escort merchant websites. At The High Risk Guys you will experience great care in understanding your business and its needs. Many of those who say they cater to those in high risk industries charge many fees to cover themselves in case of a fraudulent matter. They tend to charge higher processing fees, and at times do not offer high risk clients the most up-to-date software. This is not true with highrisk-merchantaccount.com. At The High Risk Guys, high risk clients are offered the same up-to-date technologies and terminals that non high risk companies are offered. Another benefit to highrisk-merchantaccount.com is their fast approval timeframe. Many merchants, even escort merchants, can have their businesses up and running within 48 hours.
Every legal business deserves to have access to a credit card terminal at a reasonable rate. All businesses, including adult entertainment and escort services, have a home at highrisk-merchantaccount.com. With their help, you can obtain an escort merchant account service, complete with up-to-date terminals and security. Remember that just because your company is considered high risk does not mean that it should have not high quality processing technology.