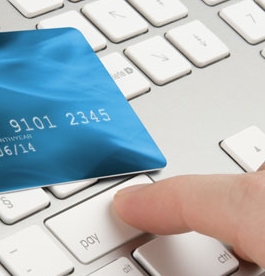 Should manufacturers accept credit and debit cards? For some time, it has been unheard of for manufacturers and similar companies in the Business to Business (B2B) segment to make and receive payments from each other through the use of credit and debit cards. Recently, it has become more and more common, due to the benefits involved.
According to Patrick Hare of CPN, "One of the most overlooked avenues in the credit card processing field involves business-to-business (B2B) merchant services. Every day, company owners pay invoices with corporate credit and debit cards."
The first benefit of using this payment method is accelerated receivables coupled with improved cash flow. In the event that a customer pays his or her invoice using a debit or credit card, you will receive the funds the very next day.
Hare reveals that, "For independent business owners, credit cards may be preferred because they bridge gaps in cash flow and generate points and airline miles."
Another benefit includes greater processing efficiency, which then leads to lower costs. The use of online reporting tools gives you access to a range of reports, which helps to cut down on the time spent reconciling invoices to payments.
Low rates and fees can sometimes be an issue in Business to Business transactions. Finding the right payment processor that offers low rates and fees is important. They can help you in developing effective programs, which will make processing cards more efficient and therefore cost effective.
Hare states that "The ability to accept credit cards means that you may jump ahead of the other payables on your customer's list of obligations. This is especially true with smaller (or under-capitalized) companies where the owner may cover expenses with a personal debit or credit card."
Even with the fees involved, you will most likely save money if you compare it to other payment methods. You will have clients that pay you faster because of your ability to conduct credit card processing. You will also save money by avoiding bounced checks. It also allows for payment upon receipt of goods; thus, cutting down on the list of receivables.
According to CPN, "So long as you build a sufficient markup into the price (or offer discounts for prompt cash payment) then taking credit cards as a B2B enterprise should be an easy decision."
Start accepting Credit and Debit Cards today!