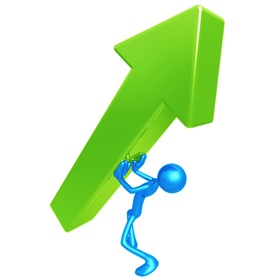 U.S. online and mobile e-commerce transactions were on the rise again in February. Revenue from e-commerce transactions during February were up 10 percent over the same month in 2013. Transactions during the same period rose 12 percent year-over-year. Growth in mobile e-commerce continues to be strong. The share of online commerce performed on mobile phones in February rose from 14 percent in 2013 to 19.5 percent this year, a 45 percent increase. This shows that the economy is getting back on tracks, as well as that mobile payment systems are becoming very popular.
One of the main benefits of shopping online is avoiding long checkout lines. Many retailers have risen to the challenge by offering mobile payment systems that empower in-store shoppers to conduct self-service checkout using their smartphones. Another thing that helped numbers grow was that vendors are learning how to market their mobile sales apps. Many retailer webpages have places where customers can download their apps, as well as coupons and sales that are only found on the app. In 2013, Starbucks claimed to have over 10 million customers use their mobile payment and app program, which was estimated to drive nearly $1 billion in revenue.
The ability to reach consumers based on their proximity to products, stores or general locales has become a game changer for brands. In fact, it has become more common to see marketers experiment with layering behavioral and intent data on top of location targeting as a means to influence purchasing decisions. By combining the power of location and other data-based targeting strategies, advertisers can improve the relevancy of brand messages and effectively drive up performance.
Above all, the main takeaway is to make sure you have mobile assets in place. Marketers should capitalize on the ability to reach consumers in new and innovative ways. Retailers take note: ease of access, seamless experiences, inspiring opportunities for engagement and personalization are things that consumers love in any type of online business. The delivery is up to vendors, but when the outcome is positive and reliable, e-commerce growth will continue to grow.
 For a e-commerce merchant account contact us Today!