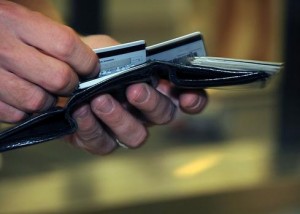 By October 2015, all domestic debit and credit cards will feature EMV technology. This technology, which consists of a chip and PIN number, replaces our current signature cards. These cards are already popular in Europe, and have a low hacker percentage. This is great, since there has been a rash of hackings in the USA.
While this change has been coming for years, it was hurried thanks to the massive Target and Neiman Marcus data breaches in December 2013. It is estimated that over 10 million customers in the United States and Canada were affected by the hacking. That was not an isolated incident; in fact, earlier in June 2014 restaurant chain PF Chang's announced that their payment terminals had been breached, and back in the spring craft chain Michael's had a massive hacking. These hackings are alarming; however, the implementation of EMV cards will help curb it. This is welcome news to consumers and merchants; however, merchants need to make sure that their merchant account provider is prepared for the changes, as some card companies are going ahead and making the switch before the October 2015 deadline.
Merchants, especially high-risk merchants, need to make sure that their software, security, and terminals are up to date and ready to go. While important for all merchants, high-risk merchants typically see a higher influx of card payments, and their sales could drop significantly if they are not ready. If your merchant account provider is not prepared, you need to look elsewhere. You need a merchant account provider who specializes in high-risk accounts, and is prepared for the new EMV cards. You need to services of highrisk-merchantaccount.com. Highrisk-merchantaccount.com, or HRG, is ready for the EMV card rollout. We are making sure that our merchants are prepared, not only by prepping their software and terminals, but also by education. We are also active in high merchant processing events and high-risk merchant events. We are prepared for the change, and we want you to be, as well.
EMV cards are coming soon, and they will help curb the high rates of data hackings. However, not all merchant providers are prepared, and sadly, some businesses will not be prepared to take the new cards. This will cost them business, and perhaps their reputation. You need a merchant account processor who is prepared. You need the services of HRG.
For more information, contact us today!