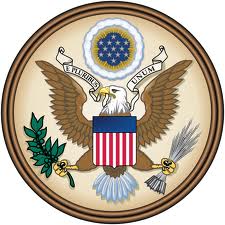 As we all suffer through the Obama-care nightmare, more and more issues have arisen in other areas. One that concerns the merchant account arena is a 'Green Sheet' article that arrived online September 10, 2013.
Why they are concerned about a free enterprise is beyond this writer. When the banks were failing they jumped at the chance to assist them and prevent failure and then the banks gave bonus's to bankers that did not deserve them and spent money in places it was not needed. They drowned themselves and in turn did not give back to the very people that helped them out.
Our merchant account servicers heard the Americans cry for help and stood up said say, "Yes we will!" and came up with ways to help people and businesses out. The creation of high risk credit card processing, bad credit accounts, as well as accounts for anyone that wanted one– happened. When the banks and the government put a bad taste in their mouth, they turned to the merchant account servicers that assisted and complied with their needs.
This is what they state
"History shows that it is sometimes beneficial for a central coordinating body to take steps to facilitate cooperation to address network or coordination challenges that otherwise impede innovation, efficiency and other public benefits," the Fed said.
The Fed identified eight weaknesses in the payments infrastructure, as follows:
Lack of payment mode options for receivers of physical checks
Lack of near-real-time payment capabilities
Limited consumer participation in innovative payment schemes such as mobile wallets
Lack of consumer-directed features provided by legacy systems
General slowness and inconvenience of cross-border payments
Lack of payment instrument choice and visibility after consumers register for digital wallets
Slow and complex payment and accounting systems used by mostly large businesses
Payment security fears that inhibit consumer adoption of electronic payments
Generally speaking
This America stands on the ground of people that left countries all over the world for this land. Where the people stand together as a group to take care of one another and the government is quickly becoming part of the problem.  Where red tape is cut and a solution is found.
Stay out of our free enterprise system. You aren't welcome here anymore and your nosiness for something you didn't come up with is rather annoying. We are doing quite well without your assistance.
We have a system in place
Things are running smoothly without your governmental interference. Nothing is being done illegally and the customers are doing fine. With any issue that comes up, it is dealt with. Do not try and fix a system that is not broken.
There have been no cries for your assistance, because nothing is broken. And everyone knows, if a system is not broken, then there is no need to fix it. It only makes it worse and causes undue delays that are not warranted.