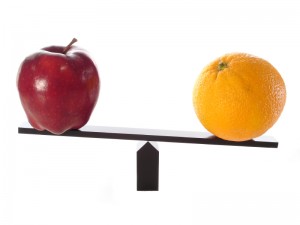 If you are a small business owner or entrepreneur looking into opening a merchant account you may be asking yourself 'What is the difference between a high risk merchant account and a regular merchant account?' The answer is there are a great many differences but at the center of the differences is your business. Does your business qualify as high-risk or does it fall within a more conventional commercial sector?
Is My Business High Risk?
Traditional retail and commercial businesses require a regular merchant account. If your business is, for example, one that is involved in online adult dating, a collection agency, e-cigarettes and vaporizers, marijuana dispensaries, or sports betting you will fall into the high-risk category. The challenges of operating and documenting such businesses to the standard of conventional banks lend to them being labeled as high-risk.
What Are the Differences in the Application Processes and Requirements?
For a normal merchant account, banks will require tax documentation, business plans, extensive documentation, good credit, and a reserve of cash to protect the bank from excessive chargebacks. High-risk or specialty merchant accounts require less documentation and, often more importantly, are less demanding of a high credit score. Applying to a traditional bank for a normal merchant account is a lengthy process requiring multiple tiers of approval while seeking an offshore or online credit payment provider can take as little as 48-72 hours.
What Are the Differences in Services Provided?
One of the critical differences between normal merchant accounts and high-risk merchant accounts is interest rates. The advantage of traditional, normal merchant accounts is the stability in interest rates and payment processes. The process is highly standardized and regulated for both sides. High-risk merchant accounts reflect the high-risk nature of the business; they frequently have more variable interest rates and flexible payment processes and schedules.
Additionally, for normal merchant accounts business owners and banks will typically favor small business loans to provide working capital for the business. High-risk merchant accounts and providers will typically opt to offer the business a merchant cash advance: where the business purchases a portion of their future sales and provides payment through future credit and/or debit sales.
The difference between a high-risk merchant account and normal merchant account begins with the type of business you operate. There are distinct advantages and disadvantages to both kinds of merchant accounts. The advantages and disadvantages reflect and parallel the challenges confronting business owners of conventional and high-risk businesses. Regardless of what type of merchant account your business is looking to open, always research a bank or credit payment provider thoroughly before investing your time and business into their services. Merchant accounts can make or break any commercial business if mishandled.
Get your high risk merchant account set up in as little as 24 hours!