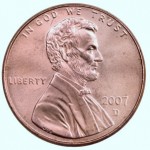 A penny auction merchant account is considered as a high risk business, hence the reason why many acquiring banks and credit card processing companies are hesitant to offer their services to penny auction businesses. Like any other business that would like to accept payments via credit cards, a merchant account is required to facilitate these types of transactions. Hence the direct bearing a penny merchant account has on the success of a penny auction business.
Although it may be difficult to obtain an approval for a penny merchant account, it certainly isn't impossible to get approved for one.
Merchant accounts are available both domestically and internationally. A domestic merchant account entails the underwriting of that account by a US based bank. Merchants operating domestic accounts usually access their funds within a period of 24-48 hours after being deposited.
The High Risk Guys offer multiple account options for penny auctions businesses. By operating multiple merchant accounts, a penny auction business benefits from
Distribution of monthly sales volume
Reduction of chargeback ratio
Saving money
Avoid losses
Access more payment processing options
Multiple accounts are known to spread a business' monthly sales volume hence lowering its risk. During evaluation of a business' risk, banks usually categorize any business that brings in more $100,000 on monthly sales as a high risk venture.
Multiple accounts impact positively on the merchants' chargeback ratio, where potentially high chargeback ratios such as subscription based services and call centers are. The availability of multiple accounts for one merchant serves the benefit of distributing the chargeback ratio among the various accounts.
Multiple accounts are suitable for those merchants that operate multiple business websites.  With a preference of one merchant account per URL, most acquiring banks and payment processing companies are willing to work with one merchant account per website. This reduces the possibility of high chargebacks. For those merchants operating various businesses, multiple merchant accounts offer more payment options.
Multiple merchant accounts offer various payment processing options. A merchant who operates multiple accounts gets to enjoy the different options available for payment processing. This is extremely important to merchants because their customers are not restricted to payment options hence increased sales on the merchant.
Multiple merchant accounts have a direct bearing a merchant's profit level. This is because should a payment processor experience downtime in their services, then merchants are directly affected as their sales volume are impacted due to the reason that no transactions can take place during downtimes. By having multiple accounts a merchant is not adversely affected by a payment processors downtime.
The High Risk Guys is better placed to offer its assistance in the application, approval and subsequent set up of multiple penny accounts. Their service is guaranteed by partnering with some of the industry's most sought after payment processors. Penny auction merchant accounts have their own unique niche challenges, and there is none better placed than The High Risk Guys to assist an applicant in overcoming these hurdles.