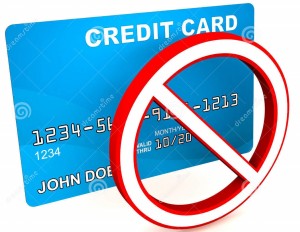 Has your name been added to the TMF (Terminated Merchant File)?
TMF was the default term everyone used at one point, but now that term has been replaced with MATCH. File and List also have the same meaning.
Do you know how to get off the MATCH (Member Alert to Control High Risk List)?
There are many merchants who find themselves on this list from time to time so don't feel too bad.  The majority of merchants that are on the list are not even aware that they are on the Terminated File / MATCH List until they try to submit an application for a new account only to find out they are declined.
Still asking what MATCH is?
A system that was created and managed by MasterCard, their database houses important information on businesses and the business owners whose credit card processing privileges have been terminated.
It is used by banks (merchant processing banks) to screen for prospective applicants. It verifies if an applicant has been terminated in the past. Banks also posses the ability to add or remove a merchant from the MATCH database, if they have just cause.
The biggest problem with MATCH is there is no accuracy to the information that is being reported.
Should Merchants Get MATCH?
There are many reasons a merchant gets added to the MATCH list and the reasons can vary from too many charge backs, to fraudulent activity.
How long will I be on this MATCH list? 
MasterCard (section 11.2.6), 5-years
Can I get off the list?
This is where you will enter the realm of on hold music, the void of transfers, sit back and enter this threshold with patience, your speaker phone, comfy chair, TV remote, and favorite beverage.
Call the previous provider.
Find out the explanation and reason code for why you are on the list and what you need to do to get off this list.
If the termination is a result of too many charge backs this can be corrected with time. (If there are no further charge backs from the merchants former customers).
If you were placed on the list in error. You have to work with the bank that put you on the list in order for you to get your business name removed and the file details changed.  (There has to be an investigation) If the acquirer finds out you were placed on the list in error they are obligated to remove you immediately.
Once you have gone through these steps and you are still on the list, then it is time for you to seek legal counsel and get ready for a possible arbitration hearing.
Still wondering if you can get a Merchant Account?