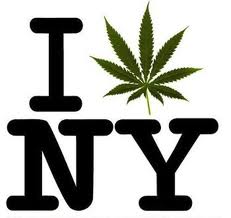 The medical marijuana industry is getting a big push from New York residents. They support the usage overwhelmingly, in fact, over 90% support it. The majority of residents also support the legalization of recreational marijuana in small amounts. This has been done in other states, namely Colorado, and it helps de-clog the court system as well as helps grow small businesses.
If you are in an area that offers legalized marijuana, and you are looking to start-up a business, consider a marijuana retail business. While it may seem like an easy task – buy marijuana and sell it – there are many complications involved. Mainly, it can be hard to find a merchant account processor, since many banks and traditional merchant account processors refuse to deal with marijuana merchants, even though it is legal in some areas. You need the services of a merchant account processor who specializes in marijuana payment processing. You need highrisk-mechantaccount.com.
We at highrisk-merchantaccount.com (HRG) specialize in "high risk" businesses. These are businesses that are turned down by traditional account processors and banks due to their higher risk of fraudulent activity. Besides marijuana retail merchants, other high risk merchants include penny auction websites, e-cig merchants, and collection agency merchants. These are average, every day businesses, yet they are usually hard to find accounts for. This is why you need HRG. We will not discriminate against your business just because it is considered "high risk", and we will not suddenly close your account when you take on a high influx of payments. We also know the many regulations that affect the legalized marijuana business, and will help keep you abreast of any new financial changes or tax changes as they relate to the business. When you are looking for a legalized marijuana retail merchant account, you need to look no further than HRG.
Many citizens, including those in New York, are in favor of the legalization of medical and recreational marijuana. While it may take a while for laws to catch up, it is still important to know who to turn to when you are looking for a marijuana retail merchant account. You need to look no further than HRG, as we are on top of the industry.
For more information on Marijuana Merchant Accounts click below